An Analysis of the Swing
of Derek Jeter
2011.2.6
I have always thought that Derek Jeter had an unusual, "Don't try this at home," swing. However, I didn't realize just how unusual his swing is until I took a look at it as a result of hearing that he is making some tweaks to his swing and discussing his swing for a New York Magazine piece about him and his swing.
I question whether the Yankees are fixing the biggest problem with Derek Jeter's swing.
What's the Context?
Before I get started with the analysis, I have to admit that I don't know the provenance of three out of four of these clips. I'm not even sure what year they are from. However, the fact that they all show the same basic movement pattern tells me that what I am seeing is something that is deeply embedded in his hitting mechanics and muscle memory and isn't just a one-time adjustment to a pitch.
A True Linear Swing
The thing that is so unusual about Derek Jeter's swing is that it is one of the few linear swings that you will see in the major leagues. This makes sense given that former Yankee great Don Mattingly is one of the leading proponents of linear hitting mechanics, but I have never seen a major leaguer actually manage to make this swing work.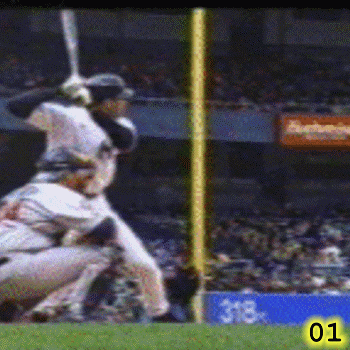 Derek Jeter's Swing
One thing to notice is how, as Derek Jeter lowers his front foot into heel plant, he opens up the hinge angle between the barrel and his front forearm and starts to sweep the bat head back toward the catcher. In the world of golf, this is known as hitting from the top and it can cause multiple problems.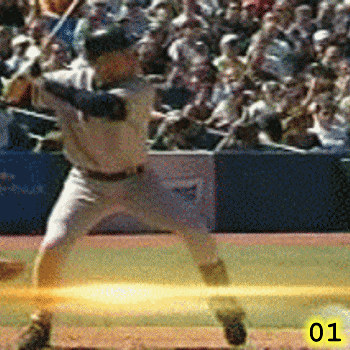 Derek Jeter's Swing
This may be due to his linear swing, and trying to get the barrel of his bat in position to do a linear pull to the ball, and/or it may reflect an attempt to start his swing a bit early in order to compensate for a decline in bat speed.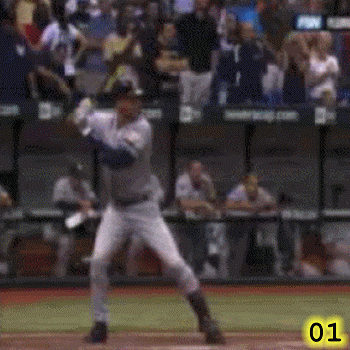 Derek Jeter's Swing
Regardless of why it's happening, when his front foot plants, Derek Jeter basically pulls the knob directly to the ball. You can see this especially clearly in the clip below that I shot on March 24, 2009 during a Spring Training game against the Red Sox.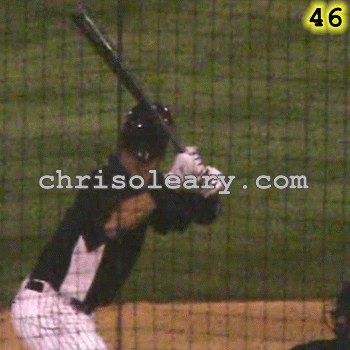 Derek Jeter's Back Arm Action
The think to notice is how, as he starts his swing, Derek Jeter's hands basically stay in place while his back elbow slides forward. That causes his back elbow to get well ahead of his hands, much more than you typically see in a major leaguer.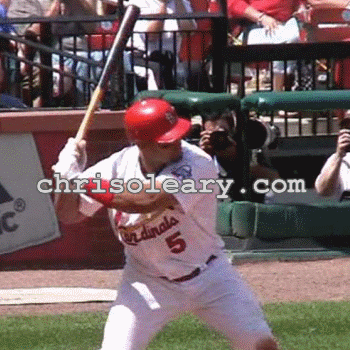 Albert Pujols' Back Arm Action
In the clip above, notice how Albert Pujols' back elbow goes to his back hip and then stays there. While doing that, his back elbow never gets ahead of his hands during the process of slotting.
A Dominant Back arm
If he were a kid, you would call what Derek Jeter does bat drag. In Jeter's case it looks like this is just a fairly standard case of a dominant back arm resulting from trying to linearly pull the knob to the ball with the top hand. What's unusual is that I have never seen a hitter manage to stick in the major leagues with this flaw.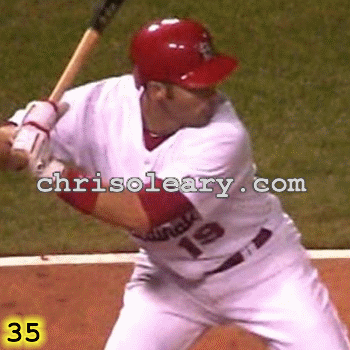 Dominant Back Arm
Guys with dominant back arms tend to be like the hitters in the clips above and below.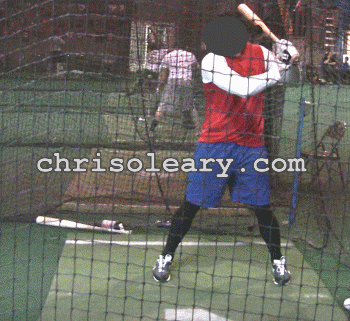 Dominant Back Arm
They can kill the ball at AAA but are pretty much universally unable to hit the quality breaking and off-speed stuff that you see in the major leagues.
Regardless of exactly why this is happening, what happens is that Derek Jeter's dominant back arm causes his back elbow to slide well forward of his hips.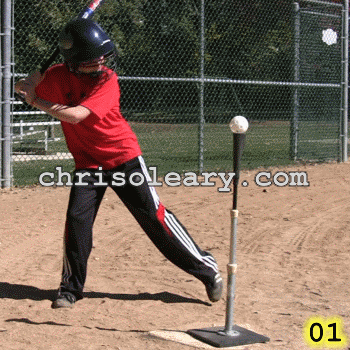 Bat Drag
As with the hitter above, that in turn forces his front elbow up and around, his hands forward, steepens his swing plane, and causes him to make contact with the ball farther out front than is typical.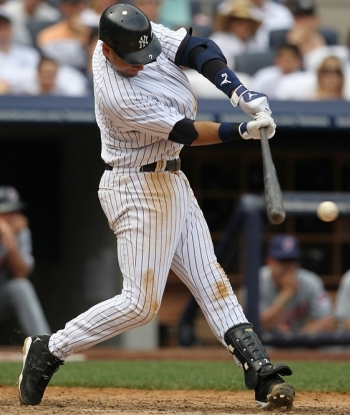 Derek Jeter's Swing
The cosmetic result is Derek Jeter's signature position at the Point Of Contact, with...
More space than is typical between his front arm and his chest.
His back elbow well forward of his back hip.
The more consequential result is a Point Of Contact that is farther forward than is typical, giving him less distance, and therefore less time, to read and adjust to pitches. The way his back elbow leaks forward also forces his front elbow up and around, which steepens his swing plane and explains why he can't hit balls high and outside, or down and in, consistently well.
Root Cause
I would argue that Derek Jeter's linear hand path, dominant back arm, leaky back elbow, and resulting extension at the point of contact are much better candidates for the root cause of his recent performance fall-off than any problem with his stride. Jeter strikes me as your classic incredibly gifted athlete who, as he gets older, is no longer able to get away with a highly unusual, and fundamentally flawed, swing.
Prognosis
I think the reason Derek Jeter has been able to be successful is that he is remarkably quick and has a great eye and great reflexes. In all likelihood, that has allowed him to compensate for the fact that he has to make contact farther out front. However, I would bet that he has lost a frame or so of quickness over the past two years and that that is starting to catch up with him. That is not something that can be dealt with just by cutting down the hitter's stride.
Remedy
In all likelihood Derek Jeter has always had this flaw in his swing. I say this because this a telltale of the linear hitting mechanics that Don Mattingly and members of the Yankee organization teach. However, while this swing may have worked for Jeter in the past, and while it is what some hitting instructors preach, I have literally never seen a successful major leaguer, including Don Mattingly, swing like Derek Jeter does.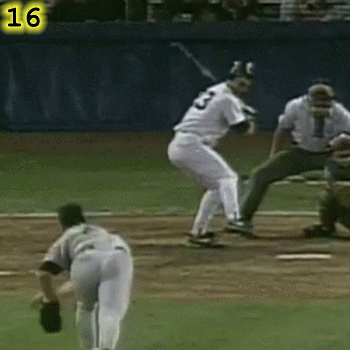 Don Mattingly's Swing
I do not believe that cutting down Derek Jeter's stride is going to do much to fix the problem. That is because the problem crops up after Jeter's front foot is down.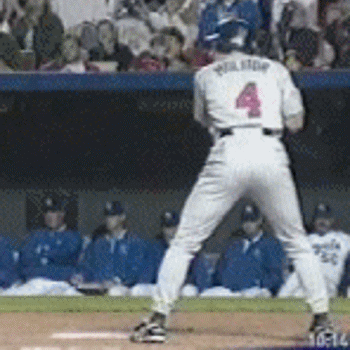 Paul Molitor's Swing
While cutting down his stride may have helped Paul Molitor some, he also had a very simple, short, compact swing and one that looks nothing like Derek Jeter's swing, particularly when it comes to the back elbow.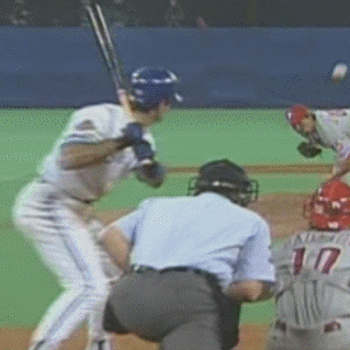 Paul Molitor's Swing
Notice how Paul Molitor's back elbow starts out low and doesn't get very far forward of his back hip. Instead, his back elbow stays behind his hands and close to his back hip. The way Derek Jeter's back elbow slides forward of his back hip lengthens his swing and makes it very different than Paul Molitor's. As a result, the problem with Derek Jeter's back elbow has to be dealt with if he is to be able to get back to an acceptable level of performance at the plate.
Update 2011.3.21
I just came across a fairly recent clip of Derek Jeter taking batting practice. What I see in this clip leaves my unconvinced that Derek Jeter will have a significantly better year. In fact, I could easily see him have an even worse year than last year. Let me explain why.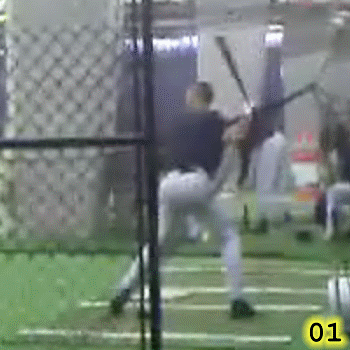 Derek Jeter's Swing
March 2011
The problem is that Derek Jeter seems to have developed a hitch in his swing. Watch how, just before his front foot plants, his hands go up and away from his back shoulder.
He didn't used to do that.
In general, Derek Jeter's swing doesn't seem to be getting better. For instance, his swing is still back arm dominant. Notice how, after his front heel plants, his back elbow still slides forward of his hands and pulls his hands down and forward.
Derek Jeter's swing also isn't getting closer to Paul Molitor's, which was the stated goal. in the clip below, notice how Paul Molitor's hands, rather than hitching upwards, stay close to his back shoulder.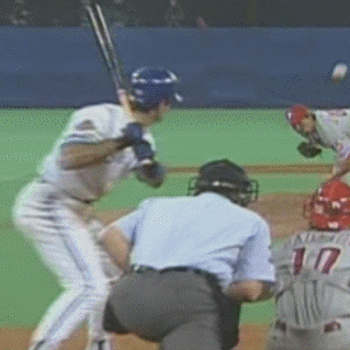 Paul Molitor's Swing
Instead, and based on what I see in the new BP clip, Derek Jeter's swing seems to be moving more in the direction of the (absolutely terrible) swing of Joe Thurston.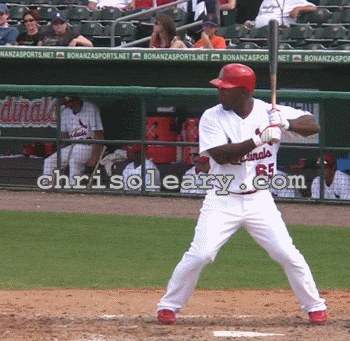 Joe Thurston's Swing
Update 2011.4.23
I've read a number of recent pieces that talk about how Derek Jeter's ground ball rate is approaching historic proportions. This is explainable by the swing flaw I identify above. What happens when the back elbow leaks forward is that it can force the hitter to uppercut the ball too much, creating topspin and driving the ball into the ground. While some uppercut is necessary for matching the plane of the swing to the plane of the pitch, you can definitely take this too far and I wonder if this helps to explain Derek Jeter's high ground ball rate.
About Chris O'Leary
Chris O'Leary is a hitting and pitching analyst and instructor based in St. Louis, MO and is a proponent of Rotational Hitting. Chris works with hitters of all ages and his highest level client is Andres Torres of the San Francisco Giants. Over the past 3 years, Chris has helped Torres rebuild his swing and approach and their work together has been featured in Sports Illustrated.