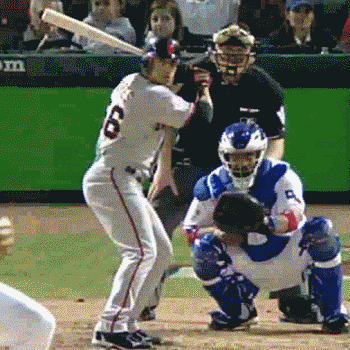 I've spent most of my life working as a troubleshooter in one form or another. I started out troubleshooting computer systems and then changed to troubleshooting new products and companies. My latest stint is as a troubleshooter of baseball hitting mechanics and pitching mechanics.
Hitting Mechanics
My first major league baseball client was Andres Torres, who I helped improve his swing so that he would be able to stick at the major league level.
Albert Pujols Swing Analyses
Albert Pujols is one of the greatest hitters of our time, and it was my analyses of Albert Pujols' swing that helped Andres Torres rebuild his swing.
Hitting Clips and Swing Analyses
If you are interested in hitting, you might also be interested in my hitting video clips and swing analyses where I go over the swings of hitters who have problems with their hitting mechanics and who have struggled as a result. Some of the swings that I have recently looked at include the swings of...
I also recently put together a piece that looks at the swings of a number of members of the St. Louis Cardinals...
Essays About Hitting
As part of my work with high-level hitters, I have put together a number of essays about hitting that describe what a High-Level Swing looks like and how to develop one.
Rotational Hitting
All of my work is written from the perspective of Rotational Hitting. I have put together a DVD entitled Rotational Hitting 101 that explains what I taught Andres Torres and how to teach the high level swing to baseball and fast pitch softball players.