Swing Analysis - Stryker Trahan
1/23/2012
One prospect who has caught my eye for the 2012 draft is Stryker Trahan.
Stryker Trahan
His swing is reminiscent of the swing of Jose Bautista.
Jose Bautista
I absolutely love how short Trahan is to the point of contact (and he doesn't accomplish it with any A to C Swing nonsense).
Stryker Trahan
Here are some of the more relevant frames.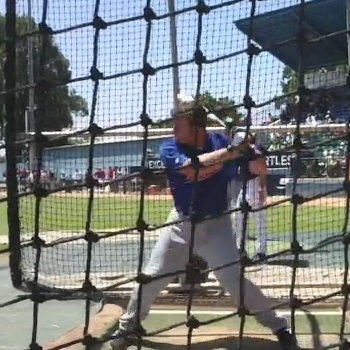 Stryker Trahan
Frame 30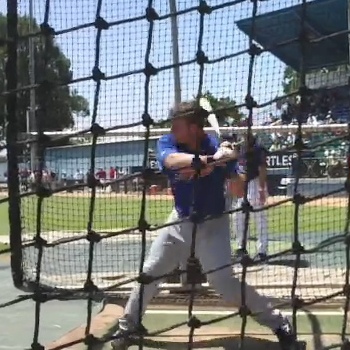 Stryker Trahan
Frame 31
You could argue that Stryker Trahan has a bad case of bat wrap. However, given that you see bat wrap in the swings of good hitters like Jose Bautista, and many others, you have to wonder if bat wrap is really as bad as people say.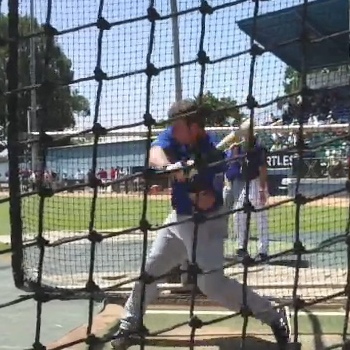 Stryker Trahan
Frame 33
Stryker Trahan
Frame 33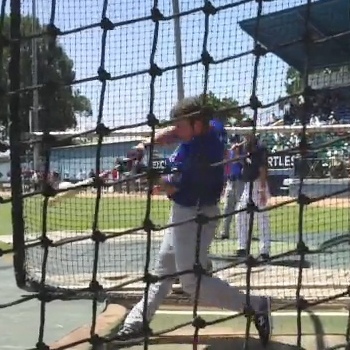 Stryker Trahan
Frame 34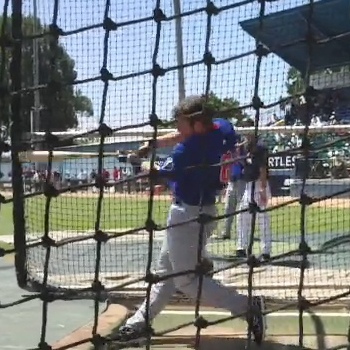 Stryker Trahan
Frame 35
Of course, Stryker Trahan could still fail in any number of ways. For instance, I wonder whether his stride will allow him to adjust to quality off-speed pitching. However, it's hard to argue with his upper body and overall mechanics.