Welcome to ChrisOLeary.com, where I discuss the different projects I am working on. That includes the pitcher injury epidemic and my old nemesis the Inverted W as well as pitching and hitting in general.
PITCHER INJURY PREDICTIONS
As a result of my 10+ years study pitching mechanics, I have developed an algorithm for evaluating pitchers' mechanics. The List contains both my accurate and inaccurate predictions of which pitchers will and will not be injured.
JOSE FERNANDEZ

A month before his elbow failed, I saw something in Jose Fernandez's pitching mechanics that puts his elbow and shoulder at risk and tweeted my concerns. A month before his shoulder failed, I saw that Jose Fernandez was still doing those things and tweeted my concerns.
FOLLOW ME ON TWITTER
I tweet @thepainguy to keep people updated about what I'm working on and to provide quick-hit analyses of hitters and pitchers.
WORLD SERIES PROVEN DVDs & FLIPBOOKS!

A number of my clients play or have played in the major leagues, including two on World Series teams. My most successful client to date is Andres Torres, who put up 6.5 fWAR in 2010 and is pictured above hitting a home run in the 2010 World Series.
FIXING BAT DRAG
Are you working with a hitter who used to hit for power and average but, around 5th grade, stopped hitting?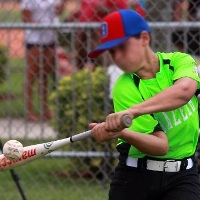 A hitter who hits everything to the opposite field? Who can't pull the ball to save their life? Who has a huge uppercut that you just can't fix, no matter what you try?
They may have Bat Drag.

Bat Drag is the leading killer of baseball swings and dreams. My sons' struggles with Bat Drag, and the fact that nothing I tried worked, was the thing that drove me to understand the high-level swing.
Fixing Bat Drag combines everything I have learned in the subsequent ten years of fixing the Bat Drag in my sons' swings and the swings of their friends and teammates.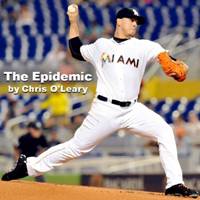 THE EPIDEMIC
As a result of the recent discussion about the baseball pitcher injury epidemic, I have put together a piece called The Epidemic that gives my view of what is happening, why, and what coaches, parents, and physicians can do about it. In order to ensure that everyone who wants to read The Epidemic can do so, rather than charging a fixed amount for it, I have made The Epidemic available via a Pay What You Can pricing model.
THROWING MECHANICS 101
As I explain in The Epidemic, one reason why pitchers are increasingly getting injured, and needing Tommy John Surgery, at increasing rates is due to how they were taught to throw. Throwing Mechanics 101 discusses proper throwing mechanics and how to develop them.
DOMINANT AND DURABLE PITCHERS
As a male, and the father of a young high school pitcher, I understand the emphasis on velocity.
It makes everything easier.
The problem is, there is a difference between how most modern pitchers create velocity and how great pitchers like Nolan Ryan and Tom Seaver created velocity.
That difference is obvious if you compare them to a modern pitcher.
I have spent the past 10 years studying the pitching mechanics of pitchers who were both dominant and durable, how they moved, and how they were taught. My pitching mechanics products go into the lessons I have learned about developing pitchers who can both excel and stay healthy.
DOMINANT & DURABLE: DAVID PRICE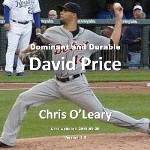 David Price is one of a shrinking number of pitchers who still generate velocity in the classic manner. My latest pitching product, Dominant and Durable: David Price, is a nearly 600 page breakdown of his pitching mechanics. I have spent the past month collecting 120 Frames Per Second clips of David Price's pitching mechanics and assembling them into a flipbook that is currently on SALE for just $9.95
DOMINANT & DURABLE: NOLAN RYAN


Nolan Ryan was one of the most dominant pitchers of all time and maintained that dominance for 27 years. Nolan Ryan: Dominant and Durable is a nearly 700 page, extremely detailed photographic study and analysis of his pitching mechanics.
ALBERT PUJOLS FLIPBOOK


When I first met Andres Torres, he was on his way out of baseball due to his inability to hit for power or even average. With the help of my Albert Pujols Flipbook Swing Analysis, Andres learned what a good swing actually looks like and started to turn his career around.
THE SECRETS OF ALBERT PUJOLS' SWING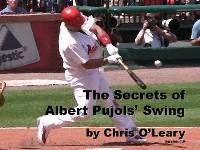 My newest hitting eBook is The Secrets of Albert Pujols' Swing. It is a detailed and comprehensive analysis of the swing Albert Pujols, of one of the greatest complete hitters of all time. The Secrets of Albert Pujols' Swing is available as a PDF and is just $12.
HITTING & THROWING BASICS
I am constantly asked if I have any products for younger players. As a result, I have created Hitting & Throwing Basics which is designed to get young baseball and softball players on track and, just importantly, help their parents and coaches keep them from getting off track.