In January 2014 the Archdocese of St. Louis, under court order, and persuant to civil litigation, released a document — a spreadsheet — that came to be known as the matrix.
The problem is it was incomplete.
I know that because my allegation wasn't in it.
And my exclusion from the matrix was a criminal act.
Perjury.
Done to protect Timothy Cardinal Dolan.
Or, at least, to TRY to protect him.
Cardinal Dolan and the Matrix
What's the big deal about how the Archdiocese of St. Louis and Archbishop Carlson are handling the case of Fr. LeRoy Valentine?
A lot of it comes down to what is called the matrix.
And a CRIMINAL act.
Perjury at least.
And maybe Obstruction of Justice.
In what I assume was an effort to protect Timothy Cardinal Dolan, ArchStL and +Carlson excluded certain reports, complaints, and allegations from the matrix.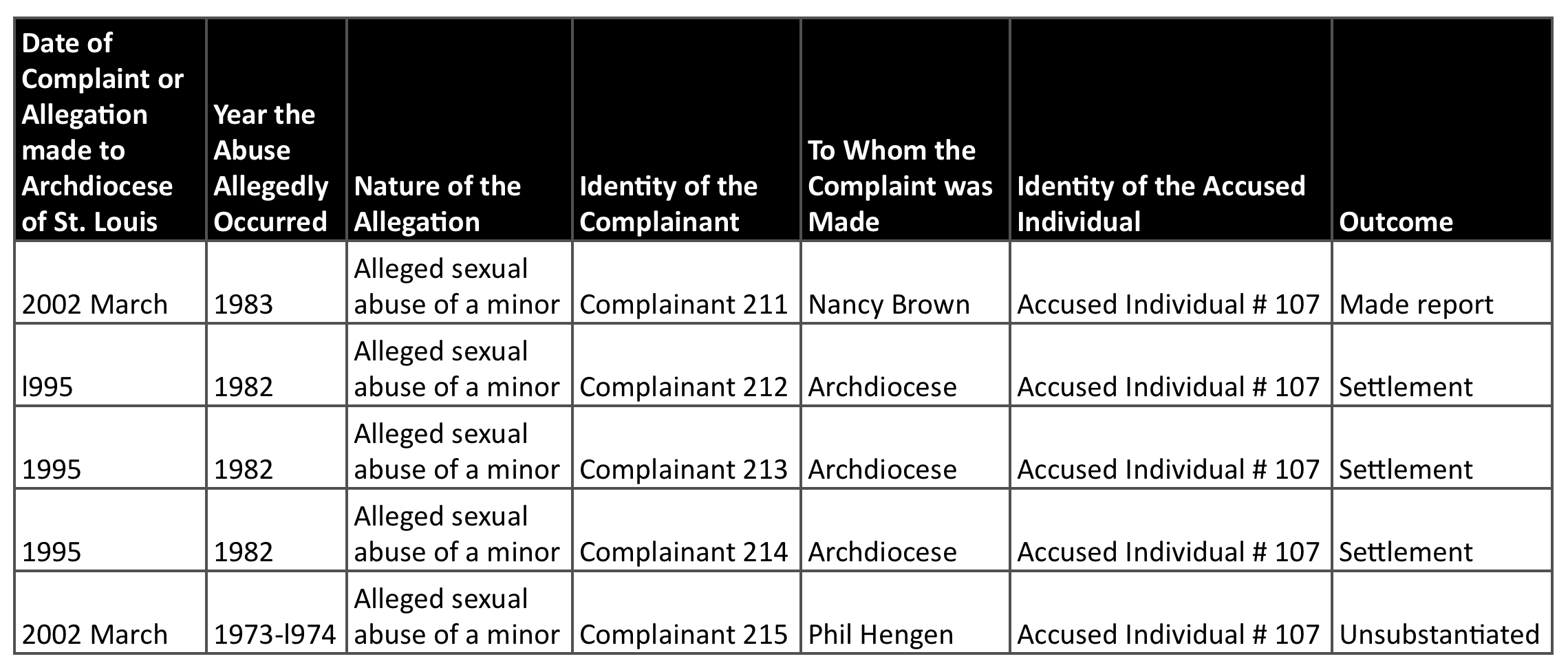 My allegation wasn't included in the matrix and I know of AT LEAST one other guy — who I think I know — whose story was written up by the St. Louis Post-Dispatch and who was also kept out of the matrix.
"But then, a few weeks later, a former altar boy came forward. He was 32, and told the Post-Dispatch that he was 8 at the time Valentine had molested him, in 1978 at Immacolata Church in Richmond Heights. Valentine allegedly put the boy on his lap while hearing his confession then put his hands in the boy's pants. 'I was molested during the first sacrament I ever received, the man said."
https://www.stltoday.com/…/article_26e0dab9-c94d-5a18-82eb-…
I came forward in EARLY March 2002.
The guy above, who I'm pretty sure I've talked to multiple times, came forward in LATE March 2002.
But neither one of us is listed in the matrix.
Why would ArchStL and +Carlson do that?
Exclude certain allegations?
Commit the CRIMINAL act of perjury.
To protect ++Dolan.
Notice the dates. No allegations in the matrix from prior to 1982. Nothing from when Cardinal Dolan and Fr. Valentine were at Immacolata.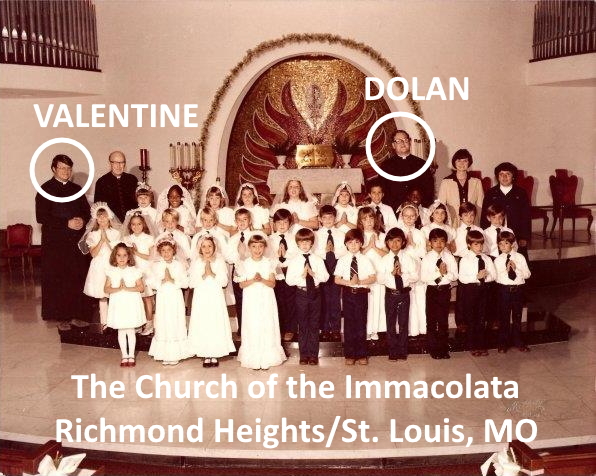 ArchStL would have you believe Fr. LeRoy Valentine didn't start abusing until 1982. By which time Cardinal Dolan was in D.C. So ++Dolan didn't and couldn't have known anything.
But that's not what happened.
Valentine started abusing MUCH earlier on.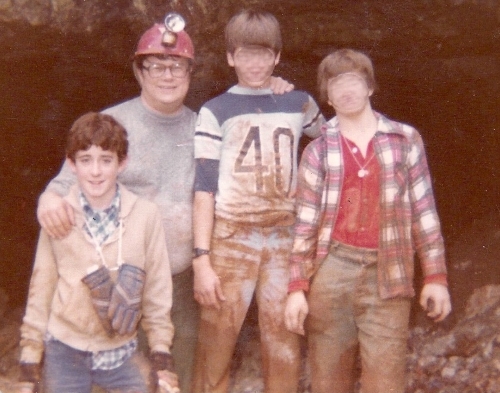 When I talked with Flannel Shirt Guy, he told stories of having been — at least — groped by Valentine plus other "creepy" things during face to face confession. Given FSG was only at Immacolata for a short time, we know that was 1980 or so.
At least pre-1982.
To be clear, I don't believe Cardinal Dolan was still at Immacolata when Flannel Shirt Guy came to Immacolata. But, at a minimum, FSG is a THIRD person who can tell a story of Valentine abusing kids at Immacolata.
PRIOR TO 1982.
And he's not the only one.
In the comments to my first piece...
https://medium.com/@ivandoesnot/15-years-later-6e589b99467a
...there is a comment by a woman who corroborates my story. And my timeline. And states that Fr. LeRoy Valentine was abusing kids AT LEAST by 1979.
I went to Immacolata parish and school 1976–1979. I knew Fr. Valentine (and Cardinal Dolan, then Fr. Dolan, there at the same time) well. Fr. Valentine was known throughout SLU High and other private high schools and even SLU because kids at Immacolata would share with their older siblings. His behavior with the boys was always creepy and highly suspect. I told my parents and some other girls told their parents too, but we were blown off. I even told a couple of teachers I suspected inappropriate behavior (hugging boys waaaay to long, then rubbing their chests, not to mention the constant attempts at wrestling). The boys I asked always denied abuse, but admitted to hating the hugging and touching.
Then there's this.
"James Turner commented 2 years ago
In 1975 when he was still a deacon he tried to molest me while parked in front of my parents house (he was dropping me off after a CYC event). The story is longer and complicated but what is nagging now is the desire to say I'm sorry to those who were abused after me."
https://www.snapnetwork.org/mo_predtor_priest-who_was_ouste…
I always assumed the allegation from 1973-1974 in the matrix was bogus. However, after reading about this allegation that dates back to 1975, I'm not so sure. And, again, this is YEARS before 1982.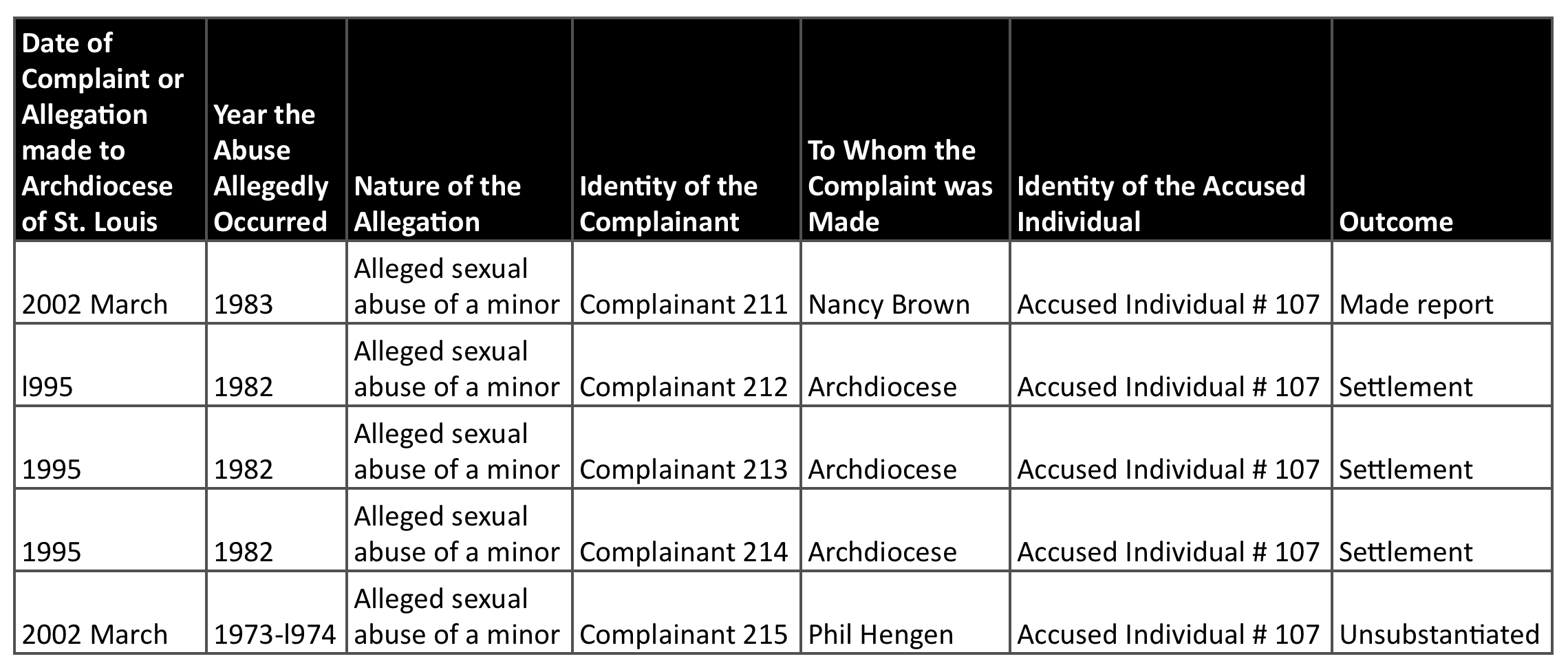 Here's what I don't understand.
Which I think makes this a thing.
If my allegation was unsubstantiated as ArchStL has said — publicly — then why not include me in the matrix? As just another unsubstantiated allegation? As a win for the good guys? Why commit perjury?
In general, why exclude allegations against Fr. LeRoy Valentine that date to before 1982?
Despite the fact that there are a LOT of them.
To protect ++Dolan?