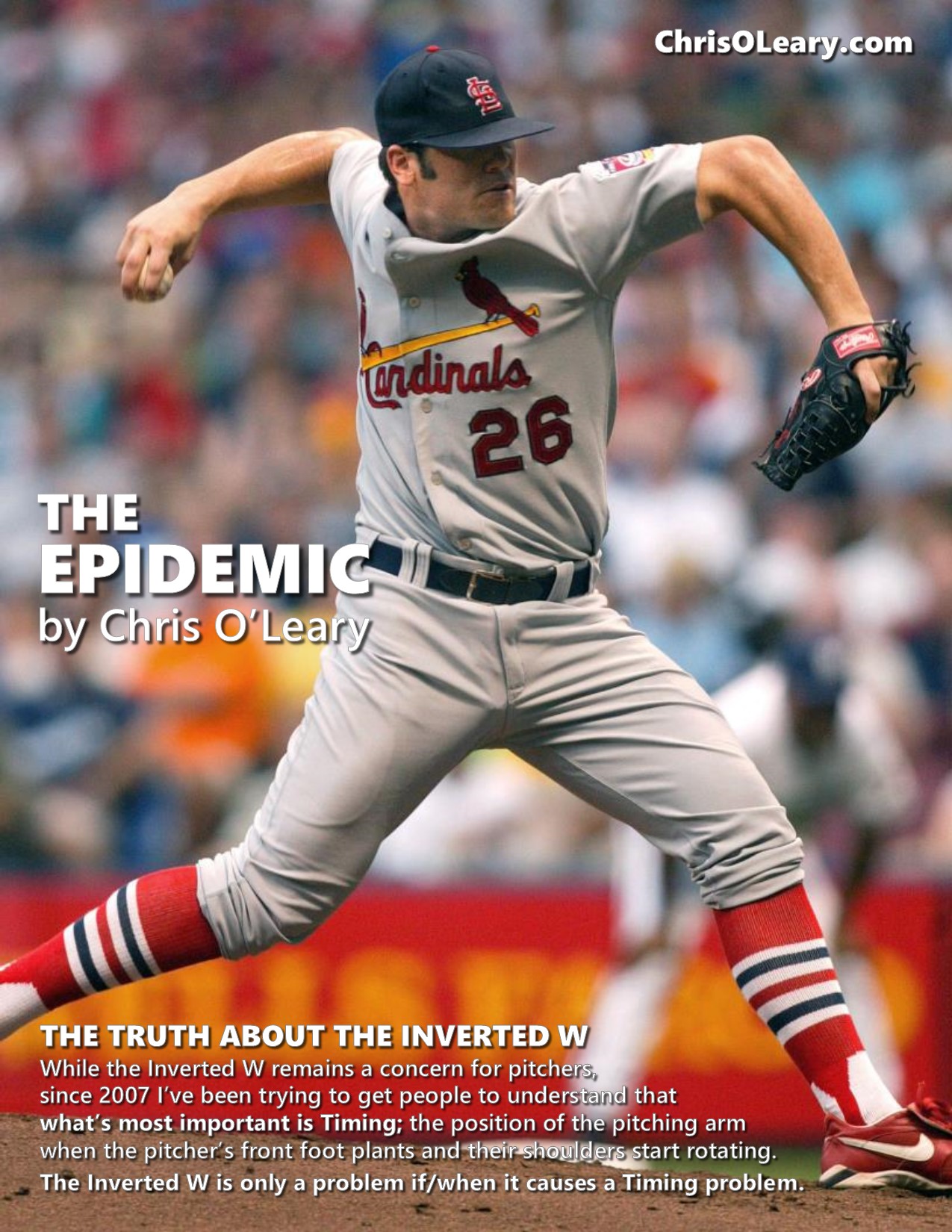 The Inverted W and pitching mechanics are two terms that nobody wants to talk about — at least, not since the publication of Jeff Passan's book The Arm — but that people are still very interested based on how much interest I get in my pieces that address the topic. So I've decided to put together this piece to pull together all the relevant information and pieces.
Inverted W & Pitching Mechanics
What do I mean by the Inverted W?
The Inverted W is defined as bilateral Hyperabduction of the pitcher's arms that creates a Timing problem.
EACH of these elements...
Bilateral
Hyperabduction
Of the pitcher's arms
That creates a Timing problem.
... must be present for a pitcher to be at risk.
I mention this, in part, because Chris Sale was an example of a pitcher whose W wasn't as Inverted as it seemed. It wasn't until Sale joined the Red Sox, and boosted his velocity in 2018, that he developed a Timing problem and become a significant injury risk.
Pitchers who made the Inverted W, who had Timing problems, and who were injured as a result include...
Mark Prior
Anthony Reyes
Michael Fulmer
As I mentioned above, Chris Sale is NOT on this list because, during time with the White Sox, he did not Invert enough to develop a (serious) Timing problem.